The Epoxy Resin Store blog, Tips & Tutorials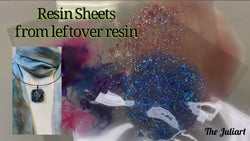 Leftover epoxy resin got you down? After a project is complete, What do you do with the leftovers?  Try this simple trick to help add more bling t...
Join our Monthly Giveaway!
We are giving away several Prizes each month to our Resin Experts... Do you want to win? 
100% free, Unsubscribe any time!
Trending products




Popular posts