The Epoxy Resin Store blog, Tips & Tutorials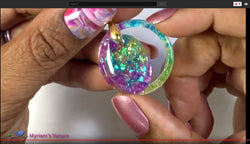 Epoxy Resin Diamonds are a _______ best friend!    This is a great video by one of our long time friends Myriam. She has some great video content w...
Join our Monthly Giveaway!
We are giving away several Prizes each month to our Resin Experts... Do you want to win? 
100% free, Unsubscribe any time!
Trending products




Popular posts